Ep 14: Going Beyond Your Comfort Zone to Drive New Growth with Bonneau Ansley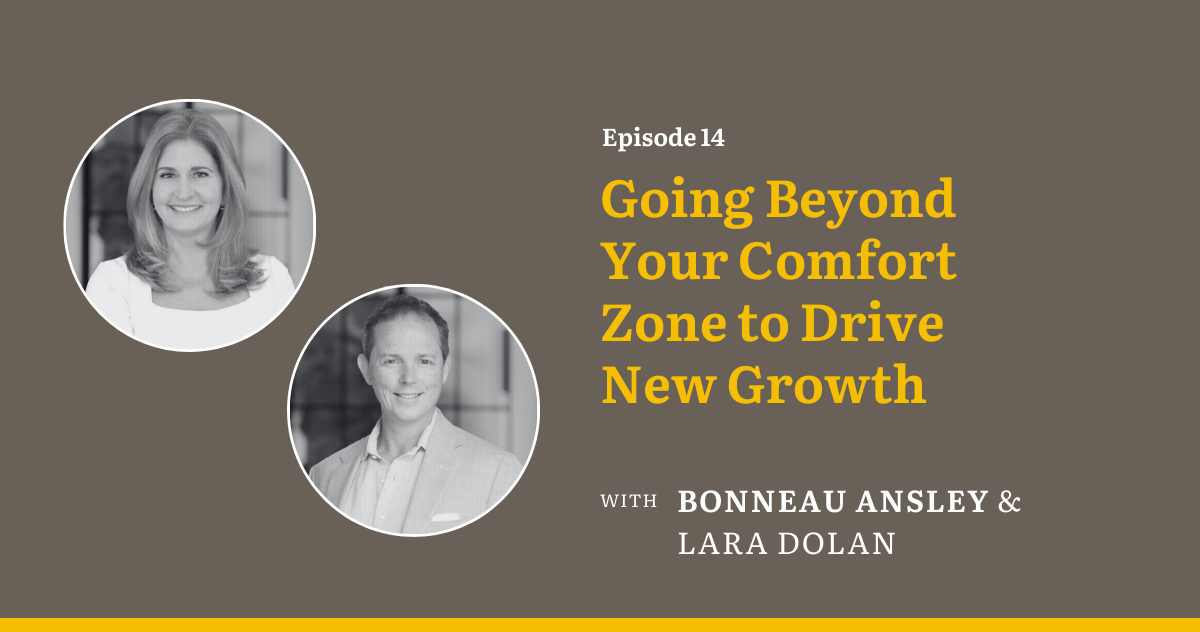 Do you want to learn from a real estate entrepreneur who has not only achieved remarkable success but has also been recognized as one of the top real estate agents in the USA? Join us in this episode with Bonneau Ansley, Executive Chairman of Ansley Real Estate Christie's International. With over two decades of experience in property development and sales across South Carolina and Georgia, Bonneau shares his journey to success.
Listen in as he opens up about how he strategically scaled his business for growth, honed his skills early in his career, and focused on the 20% of his business that truly makes an impact. You'll learn why thinking outside the box, playing to your strengths, building a strong network, embracing life's curves, and taking calculated risks are all essential ingredients for entrepreneurial success.
*Please note, Lara Dolan has been with Ansley since 2020, not 2000.*
What You'll Learn:
How to scale your business for deliberate growth.
Strategies for identifying and building on your core skills.
The importance of focusing on the 20% that drives results.
Why stepping out of your comfort zone is crucial for growth.
The significance of creative thinking and embracing unique paths.
The power of building a strong professional network.
How to pivot and navigate through life's challenges.
The benefits of taking calculated risks to drive innovation and success.
Ideas Worth Sharing:
"Embrace the curves of life. You have to pivot and push through those curves so they don't slow you down." – Bonneau Ansley
"It's hard to get where you want to go without diving in 100%." – Bonneau Ansley
"Be creative and be willing to think outside the box. Try different things, even if that means there isn't a path for you to follow." – Bonneau Ansley
Resources:
Share this Story