Ep 15: Discovering How to Do Your Side Hustle the Right Way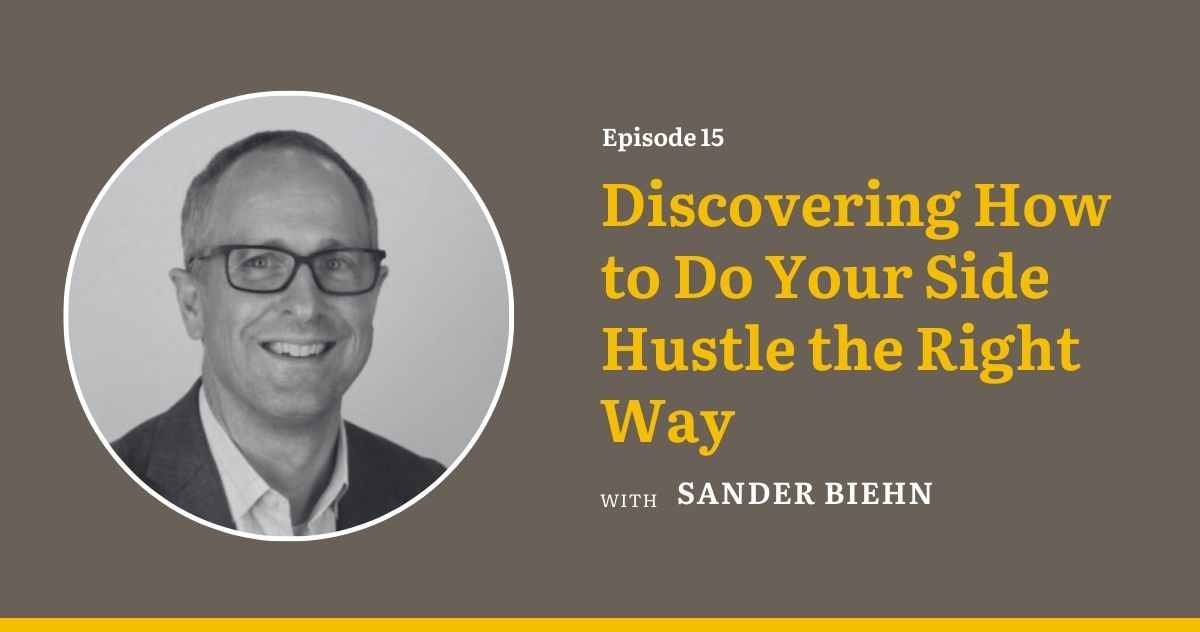 How do you transform a side hustle into a thriving business venture? That's the question at the heart of this episode, as we delve into the exciting journey of Sander Biehn, CEO of Ready For Social, a platform designed to help entrepreneurs conquer the world of social media. Discover the crucial balance between short-term reactivity and long-term planning that Sander found pivotal in his path to success.
You will learn the secrets to staying flexible and opportunistic while establishing a business, and the reality that it often takes 5-7 years for entrepreneurs to find the winning formula that gains traction. Most importantly, Sander shares his hard-earned wisdom on the early importance of having a well-defined exit strategy, setting clear priorities, and how he learned this the hard way.

What You'll Learn:
If Sander always knew he wanted to be an entrepreneur.

Why it's never too late to start a business.

How to overcome the challenges of entrepreneurship.

How to know when to quit your job for your side hustle.

The benefit of thinking about your business exit strategy early in your career.
Ideas Worth Sharing:
"That's when you know it's time to quit your full-time job—when you don't have enough hours in the day to work on your side hustle." – Sander Biehn
"When it comes to building a business, I'm not going to tell you it's easy, I'm not going to tell you it's not rocky, and I'm not going to tell you that you build a fortune very quickly." – Sander Biehn
"From a Founder point of view, it's important to have some kind of idea as to where you're going in your business." – Sander Biehn
Resources:
Share this Story