Ep 16: From Teacher to Entrepreneur: Building a Diversified Culinary Brand with Vera Stewart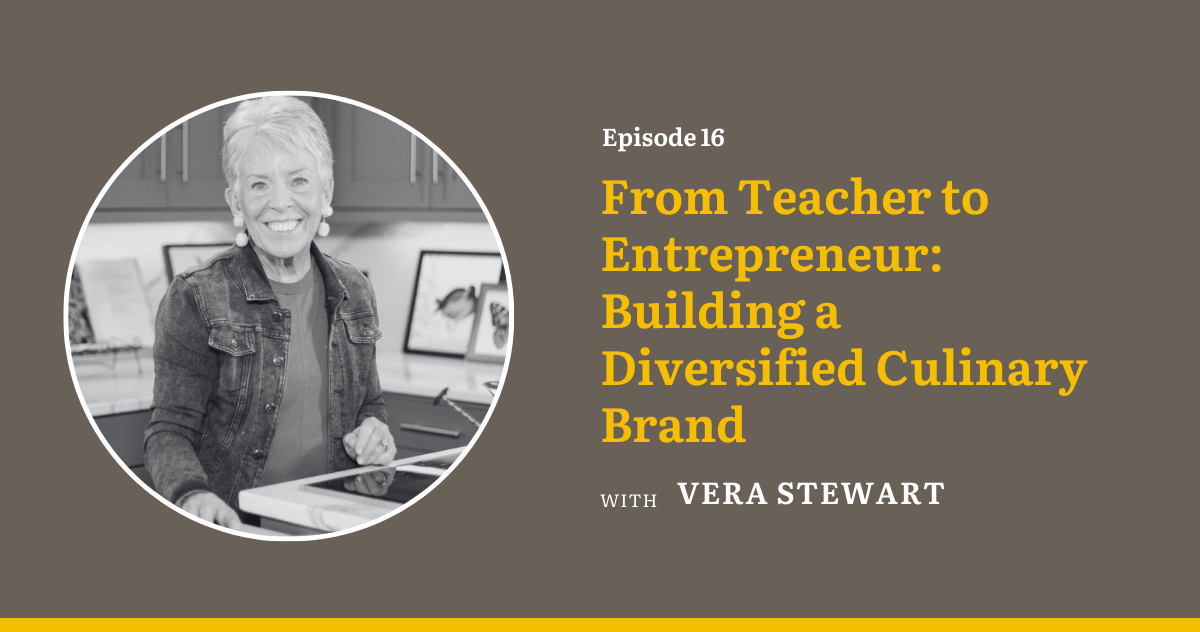 Join us for an inspiring journey with Vera Stewart, a remarkable entrepreneur who embarked on a diverse culinary career after starting as a teacher. Vera's story is one of tenacity, creativity, and thinking outside the box. In this episode, you'll learn how she transitioned from teaching to establishing a culinary empire, including cookbooks, a TV show, catering services, and cooking camps. Her unorthodox approach to business challenges conventional wisdom, and her ability to bring order and predictability to chaos is truly remarkable.
Vera's success is a testament to her clear vision and the unwavering pursuit of her brand's essence. She shares her insights on guiding her team, making bold decisions, and creating a long-term vision that requires patience and resilience. Tune in to discover how entrepreneurs like Vera focus on solutions rather than dwelling on obstacles, and how their stretch mindset takes them beyond what most people would consider satisfying in the business world.
What You'll Learn:
When Vera decided to pursue entrepreneurship.
How her mother influenced her career.
What Vera believes are the qualities of an entrepreneur.
How she knew that going into business for herself would work.
How she diversified her business and income streams.
Ideas Worth Sharing:
"Entrepreneurs don't dwell on the obstacles, they look for the solutions." – Vera Stewart
"The word 'dream' has always been in the description of my business. It is dream and dream big." – Vera Stewart
"Some people get really rich out of doing what they do while others get fulfillment from what they build." – Vera Stewart
Resources:
Share this Story