Ep 17: Building and Scaling a Business Around Coaching with Donovan Panone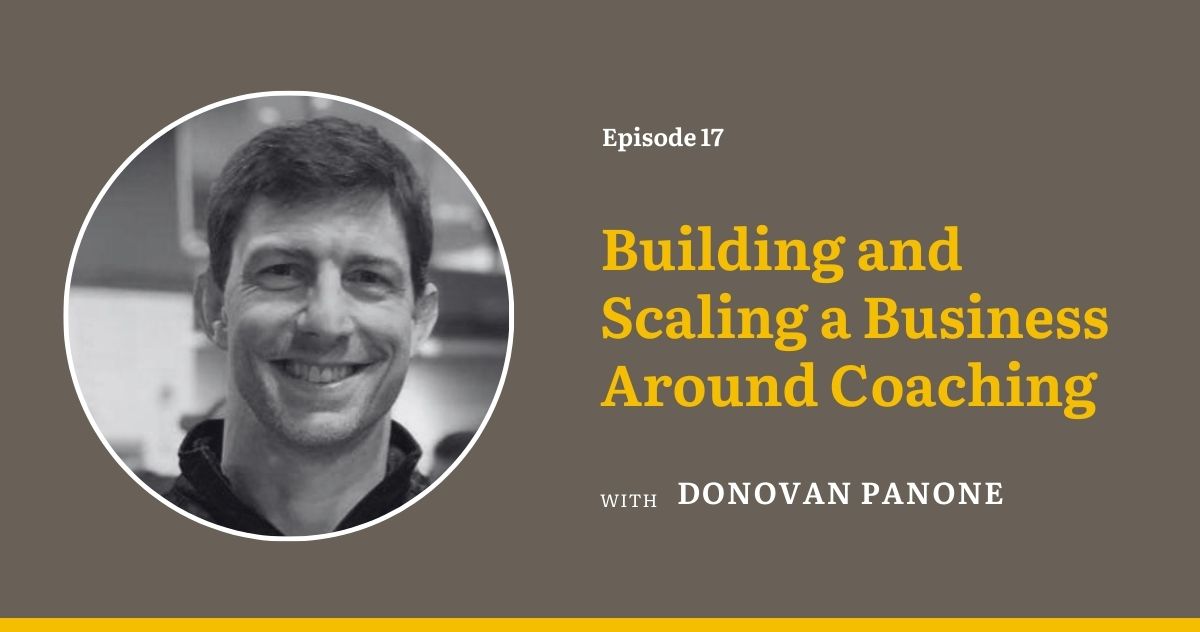 Today Donovan Panone joins the show to share his story of answering the call as a coach while leveraging entrepreneurial skills to build something impactful. Donovan shares his background, specifically what it was like navigating through multiple startups and culminating in his role as the CEO of a digital marketing agency. However, his shift towards fulfilling his lifelong passion for wrestling led to the creation of Level Up Wrestling.
In this episode, Donovan reflects on his decision to walk away from entrepreneurship to pursue his authentic self, a journey that ultimately brought him fulfillment. You will learn about the nuanced timing of this career shift, drawing from the experiences of multiple startups and revealing why Level Up Wrestling became his life's work. Listen closely as Donovan candidly explores the evolution of his definition of purpose, influenced by both deepening experiences and the physical limitations that come with aging out of the wrestling ring.

What You'll Learn:
Donovan's background and what led him to where he is today.
If he always knew he wanted to be an entrepreneur.
The benefit of having a business exit plan.
The stress of being the CEO of a company.
The importance of believing in yourself and your business.
Why timing is sometimes everything.
The benefit of staying true to yourself.
Ideas Worth Sharing:
"When starting a business, the ramp is much longer than you realize. Wherever you think your break-even point is going to be, go ahead and at least double it, if not triple it and plan for that." – Donovan Panone
"There was never a concept of failure. I just knew I was going to figure it out." – Donovan Panone
"I didn't start this business with an exit plan, that's not why you get into a wrestling business. But it is important to think about the future." – Donovan Panone
Resources:
Share this Story